Dear CAE listserve members,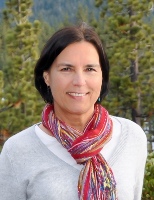 This message is overdue and I apologize for lagging in my communication.
It's been a super busy summer, but I will spare you the details right now!
The main reason I'm writing is to encourage everyone to check out the
fabulous sessions and special events lined up for CAE.  The program on the
AAA website is searchable, and I've found the easiest way to quickly get an
overview of CAE activities is to simply search by section: Select CAE from
the long list of sections and you will get to this listing:
http://aaa.confex.com/aaa/2013/webprogrampreliminary/CAE.html
This makes it a little less overwhelming than searching the entire program.
Of course, you may also want to to search by key words within the whole
AAA program.
I want to thank Marjorie Faulstich Orellana, our Program Chair and
President Elect, and her two fabulous student assistants for all their
patient and hard work in getting the program together.  There may be a few
scheduling glitches, but believe me, Marjorie did the best she could to
shift things after AAA made its schedule.  CAE has more special events than
most other sections, and the available time slots for special events don't
always cover the number of events we submit.  So that's why in some cases,
conflicts were unavoidable.
CAE Board members, we will have our Board meeting on Thursday from 2-5 pm.
It's really important that all Board members come to that as it's really
the only time we are all together with the sole purpose of sharing what
we've accomplished in the past year and discussing key intitiatives we want
to undertake in the coming years.  Other CAE members are welcome to attend.
The CAE Business Meeting and Awards Ceremony is on Friday from 6:15-7:30.
This is the annual gathering of all CAE members and anyone else interested
in CAE.  We hope to see a large crowd!
More highlights of the program will be posted soon, by Marjorie, myself, or
others.
Best regards to all,
Rosemary Henze, CAE President