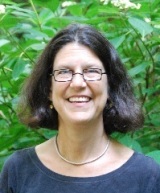 Dear Colleagues:
As you make plans to go to Montréal for the upcoming AAA meetings I want to highlight some of the special events sponsored by CAE this year.
First be sure to look at the excellent program that Greg Tanaka and colleagues have put together. See the most recent and corrected version (compiled by Neriko Doerr) in the post Your Guide to CAE Events.
As is our tradition, we open the meeting (after many strong sessions) on Wednesday with a reception for new members and our second cohort of Presidential Fellows from 7:30-8:30. Please join us and encourage anyone who is considering joining CAE to come to this event.
Thursday morning is a new scholars poster session and at noon is an open session where the new cohort of Presidential Fellows share their work. This is another stellar group of emerging scholars and I encourage your support at these sessions.
That afternoon is the Board Meeting from 2-5. In the past couple of years, we have shortened the Board Meeting to one day. From 4-5 we will have the reports that typically were at the Business Meeting so that our Business Meeting can be more celebratory and inspiring.  We urge you to join us for that hour of the Business Meeting or for the entire meeting.
At 12:15 on Friday there will be an open forum with last year's cohort of Presidential Fellows.
Our Business Meeting is Friday evening. Like last year, the meeting will consist of the presentation of our awards followed by a speaker. We are delighted to announce that our speaker this year is David Austin, co-founder of the Alfie Roberts Institute in Montréal and editor of You Don't Play With Revolution: The Montréal Lectures of C.L.R. James. He is the author of numerous articles on the Caribbean and Black Canadian left and has produced documentaries for the CBC on the life and work of C.L.R. James and Frantz Fanon.  He will talk about contemporary social, political, and linguistic issues facing Montréal.
Following the Business Meeting we have a special session, Whatever Happened to Micro-Ethnography and Ethnography in the Anthropology of Education?: Reflections on the Teaching and Research of Frederick Erickson to mark the retirement of our colleague, Fred Erickson.
Last spring at AERA, Division G (Social Context of Education) initiated their Advances in Social Contexts of Education Interdisciplinary Research Lecture series with a talk by Margaret Eisenhart. Na'ilah Nasir, representing CAE, was one of the respondents.  At 12:15 on Saturday, we continue this partnership with the CAE/AERA Division G collaborative session, "The development of CAE in AAA and of Division G in AERA:  A story of parallel invention and cultural borrowing led by Frederick Erickson, UCLA (emeritus). Fred Erickson is gathering archival materials and stories from past presidents on the founding of Division G and CAE, looking for similarities and differences in their aims and ethos.  The structure of the session is that Fred will open with his own reflections and then we will look to audience members to contribute their recollections and participation in the history of these two organizations.
That evening Bryan Brayboy will give the CAE Presidential talk.  This will be followed by our second off-site reception.  Last year many of us had a great time at the Copper Monkey in New Orleans. The informal atmosphere, outside of the hotel lent itself to a relaxed social time together.  This year we plan to continue this tradition with a reception at Les 3 Brasseurs, a microbrewery in Old Montréal (105 St. Paul Est). It is about a 10-15 minute walk or a 5-minute cab ride from the Convention Center and is located in Montreal's first bank, (which has interesting "occupy" connotations.)   We will be on the second floor, next to the bar, and each CAE member and guest(s) will be given a ticket for beer or wine. Please invite prospective CAE members to join us.
There are many other exceptional invited and regular sessions along with meetings, including the planning and mentoring meetings detailed on the attached schedule.
Please feel free to contact me with any questions and suggestions.  I look forward to seeing many of you in Montréal
All best,
Kathy Schultz, CAE President
---
See the latest details on CAE Events during the 2011 AAA meeting posted at the home page of this site. Latest posts include: