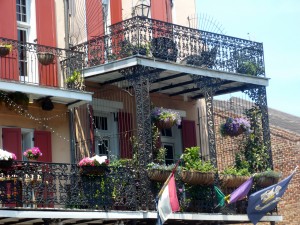 We wanted to update you on some of our new initiatives at this year's meetings. You will notice some changes, all of which we hope will make the meetings more enjoyable and interesting. Kathy Schultz and Neriko Doerr have put together an amazing, and full, program.
Please note that there is a New Member and Presidential Fellows Reception on Wednesday evening. As some of you may recall, CAE has initiated a program called the CAE Presidential Fellows, which is intended to provide an opportunity for emerging scholars (advanced graduate students and untenured assistant professors) to engage in a number of scholarly and mentoring activities. Under the leadership of Teresa McCarty, the inaugural class of Fellows will meet together during this year's meetings. There will be opportunities to attend their public presentations. The plan is for the mentoring to extend beyond the AAA meetings to other educational meetings such as AERA. The program will continue in future years under the leadership of the immediate past president of CAE. More information about the fellows will be posted shortly on CAE's webpage and on our Facebook page.
This year, we are working to make the Business Meeting a celebration and an opportunity to engage one another in scholarly dialogue and debate. To this end, we are opening up the Board meeting to all on Thursday from 4-5 pm for CAE members to hear from the Program Chair, Treasurer, and AEQ editor. This will replace the reports that have been delivered at past Business meetings. Each of these officers will also have a written report available for members of the Council. Copies will be available at the Business meeting on Friday evening. The Thursday Board meeting is in the Marriott's St. Charles Suite, 41st Floor; please join us for the last hour of the meeting.
You will notice that there are two separate "Business meetings" posted on the AAA program. Friday night's Business meeting will be a time for us to gather to honor award winners. At this meeting, the President-Elect and next year's Program Chair, Greg Tanaka, will inform members about the theme of next year's meeting to be held in Montreal. We will also honor travel, outstanding dissertation, presidential fellows, and the Spindler award winners. Additionally, you will hear—briefly—from me and from the incoming President Kathy Schultz. One of the new agenda items for the evening is an address from a local community person engaged in work that is of interest to the Council. We are honored and pleased to have Tracie Washington, President and CEO of Louisiana Justice Institute (http://www.louisianajusticeinstitute.org/), speak to our group. She will speak for 30 minutes followed by a question and answer session. We are working to find a venue out of the hotel where we will enjoy libations and a small repast of local fare.
The Saturday evening "Business meeting" is a new addition to our program. In the past, the President's talk took place during our regular business meeting. In an attempt to return to some of our Canterbury roots, this year's Presidential talk given by Teresa McCarty, entitled "Enduring Inequities, Imagined Futures – Circulating Policy Discourses and Dilemmas in the Anthropology of Education" will last approximately 20 minutes and will be followed by commentaries by Hugh (Bud) Mehan and Sofia Villenas who will each speak for about 10-15. The last half-hour or so will be devoted to an open discussion and dialogue around the theme of the talk and issues raised by the discussants. The goal of this session is to "dig critically and reflectively into where we've been as anthropologists of education; the pitfalls, detours, and wrong and right turns we've taken; and where we can imagine ourselves, and our discipline, going, particularly with regard to policy research and praxis.
This session will end early in order to encourage you to attend the Works-in-Progress session organized by Neriko Doerr.
We hope you will find these events stimulating and rewarding. See you in New Orleans!
Bryan Brayboy
CAE President